MMA and the Law
The first state to ban MMA Mixed Martial Arts in America – Pennsylvania 1983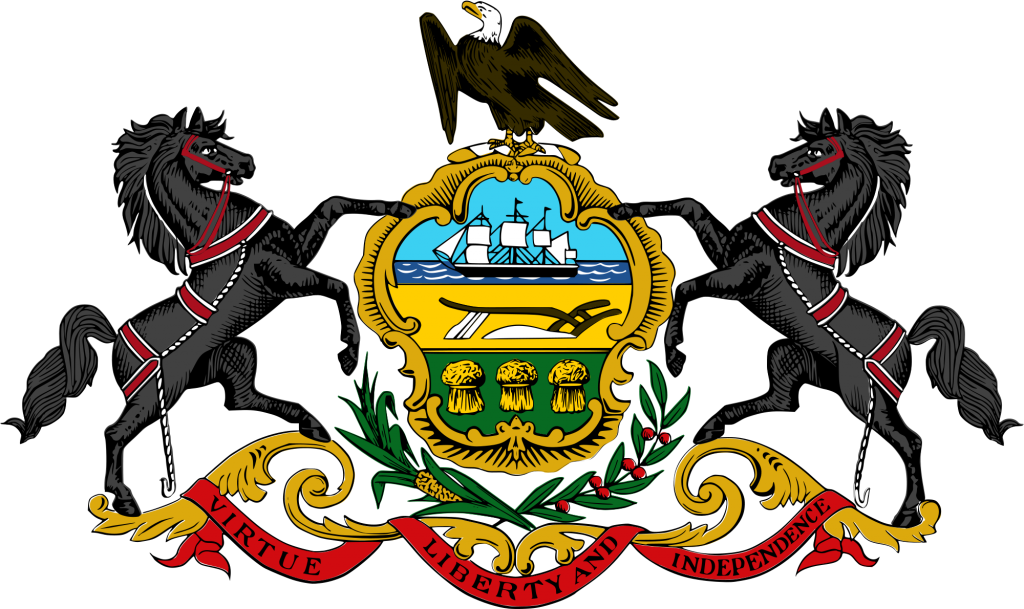 Most Mixed martial arts suffered a knockdown in 1983, over a decade before the UFC was created.  Causal mixed martial arts fans believe the sport of MMA was subject to legal ramifications in certain states due to political pressure as a result of "shock and awe" of the original UFC in 1990s. However, the sport was first banned in 1983 after a four year struggle between the Pennsylvania State Athletic Commission (PSAC) and CV (Caliguri and Viola) Productions.  CV Productions introduced regulated mixed martial arts competitions in America 1979-1983.  Did the ban on mixed martial arts competition violate the first amendment?  Caliguri and Viola thought so, but didn't have the resources to fight the state, otherwise the UFC wouldn't exist today.  "The UFC doesn't owe CV Productions anything, but they should be thankful for everything," says Bill Viola Jr., author of Godfathers of MMA.  "If the PA legislature didn't outlaw MMA in 1983, the entire culture of combats sports would be different today. Not only was it a violation of their rights, the entire smear campaign to outlaw mixed martial arts in the 1980s was misguided and part of what many experts believe was a conspiracy."  READ MORE
Session of 1983 Act 1983-62
No. 1983-62 AKA "The Tough Guy Law"
The law specifically defines what mixed martial arts competition is/was:
"ANY COMPETITION WHICH INVOLVES ANY PHYSICAL CONTACT BOUT BETWEEN TWO OR MORE INDIVIDUALS, WHO ATTEMPT TO KNOCK OUT THEIR OPPONENT BY EMPLOYING BOXING, WRESTLING, MARTIAL ARTS TACTICS OR ANY COMBINATION THEREOF AND BY USING TECHNIQUES INCLUDING, BUT NOT LIMITED TO, PUNCHES, KICKS AND CHOKING." 
Actions:
Referred to STATE GOVERNMENT,  April 13, 1983

Reported as amended, May 25, 1983

First consideration, May 25, 1983

Second consideration, with amendments, June 14, 1983

Third consideration and final passage, June 15, 1983 (47-0)

In the House

Referred to STATE GOVERNMENT,  June 21, 1983

Reported as amended, Sept. 19, 1983

First consideration, Sept. 19, 1983

Laid on the table, Sept. 19, 1983

Removed from table, Sept. 27, 1983

Re-referred to APPROPRIATIONS,  Sept. 28, 1983

Re-reported as committed, Oct. 12, 1983

Second consideration, Oct. 17, 1983

Third consideration, with amendments, Oct. 19, 1983

Final passage, Oct. 19, 1983 (196-0)

(Remarks see House Journal Page

 

1606

),  Oct. 19, 1983

In the Senate

Senate concurred in House amendments, Oct. 26, 1983 (50-0)

Signed in Senate, Oct. 26, 1983

Signed in House, Oct. 26, 1983

In hands of the Governor, Oct. 27, 1983

Last day for action, Nov. 6, 1983

Approved by the Governor, Nov. 3, 1983

Act No.

 

62

 AKA THE TOUGH GUY LAW
Signed into Law by Governor Richard Thornburgh Nov. 3, 1983 setting the first legal precedent for mixed martial arts in the United States.
Controversy and Scandal
CV Productions created and began promoting their signature "Tough Guy" competitions in 1980, launching the first mixed martial arts league in America.  After successful shows in notable locations such as New Kensington, Johnstown, Pittsburgh, Philadelphia, and Greensburg, the PSAC threated to arrest the promoters and "shut them down," although they had no legal right to do so. It was no secret that MMA and boxing were now embattled in a turf war for market share. The state had no jurisdiction over martial arts and were angry they could neither not tax nor interfere with the new sport. While boxing promoters struggled to sell tickets, CV's MMA competitions burst on the scene and sold out venues.
In January 1981, CV's Tough Guy Contests (mixed martial arts) were subject to persecution by the Pennsylvania State Athletic Commission and arbitrarily banned by the State Attorney General's office.
In the interim, Bay City, Michigan Promoter Art Dore was permitted to host the First Annual Central Pennsylvania Toughman Contest, a strictly amateur boxing event (a sport that fell under state jurisdiction, regulations, and taxes).
On March 20, 1981, Ronald Miller, 23, was killed as a result of injuries sustained during the Adore Ltd sanctioned Toughman boxing competition in Johnstown, Pennsylvania at the Cambria County War Memorial. Weight classes were not implemented and head gear was not permitted. Miller, 169 pounds, was matched with a 250 pound opponent.
The year prior, May 20, 1980, CV Productions promoted one of their Tough Guy Contests at the same venue. The same location and similar name of competing companies caused confusion among the media and politicians, although the promotions had no association with each other. Tough Guy competitors were required Olympic-style headgear and adhere to mandatory weight classes. No serious or life-threatening injuries were reported.
Miller's death sparked legislative efforts to ban Toughman (boxing), however The Pennsylvania State Athletic Commission advised the Senate to outlaw Tough Guy (mixed martial arts) instead. Mixed martial arts were suspended before the death of Miller happened. Boxing, which caused the tragedy, was not prosecuted.
The Pennsylvania State Athletic Commission has been criticized by some experts for protecting the boxing industry and unjustly banning mixed martial arts in 1983. Mixed martial arts would resurface in 1993 under the banner of the UFC and was relegalized in Pennsylvania in 2009.